---
Everyone draws a little differently whether it be the hand we draw with (lefty's unite!) our grip or the pressure we place on the screen. Pen pressure plays an important part in how Procreate responds so it's worth familiarizing yourself with Procreate's pressure curve settings to figure out what feels right for you and your drawing style.

To edit your pressure settings take the following steps:
Step 1 - Open the Actions menu (the tool icon).
Step 2 - Tap the Prefs Tab.
Step 3 - Tap Edit Pressure Curve.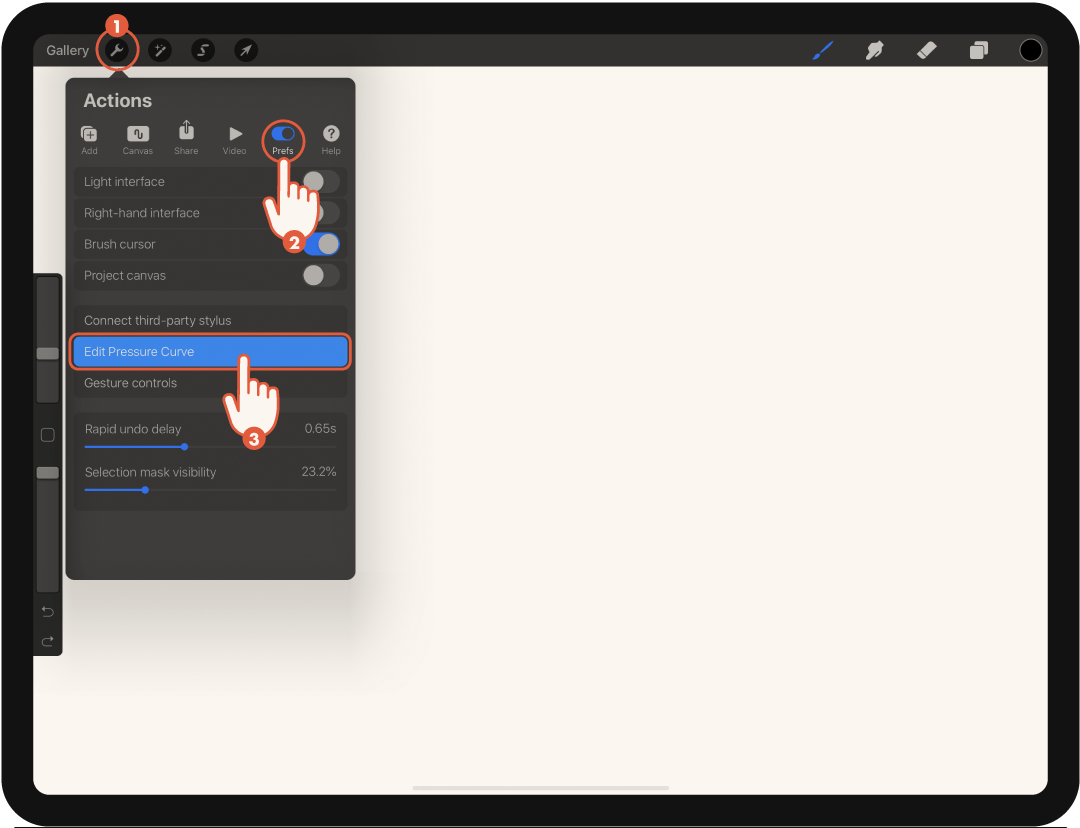 Step 4 - Tap and drag the graph to edit the Pressure Curve. See below for examples of different curve settings.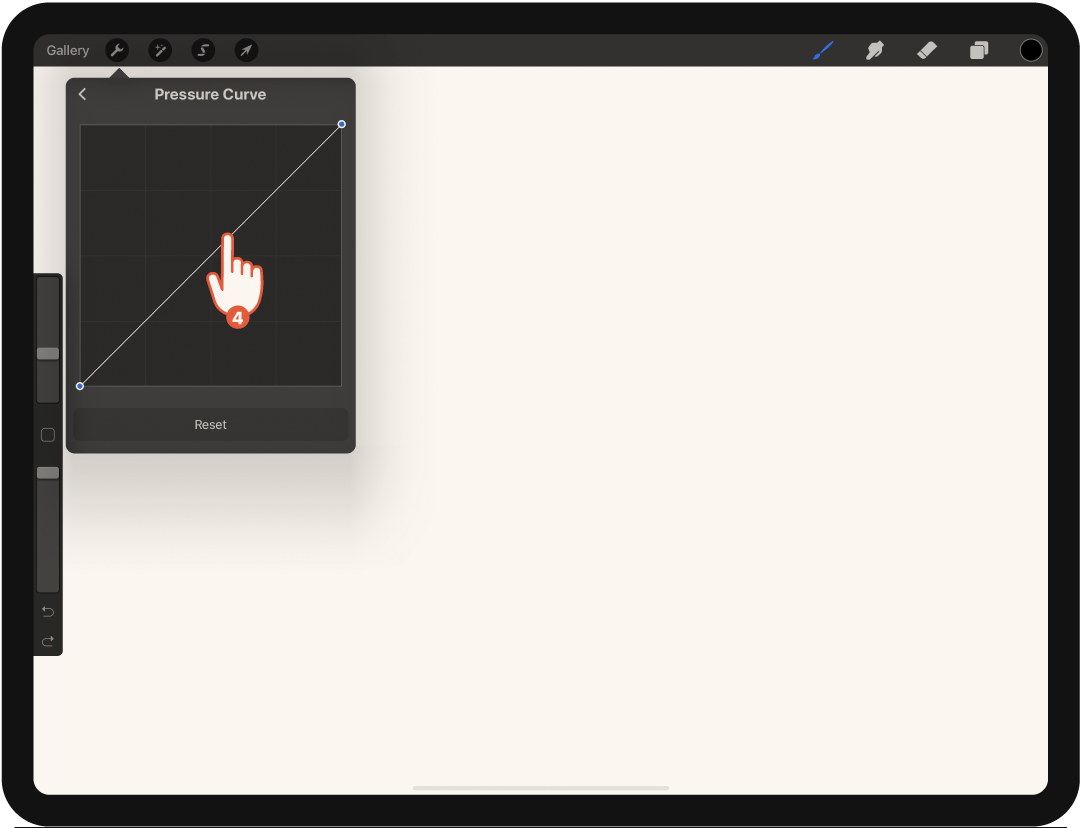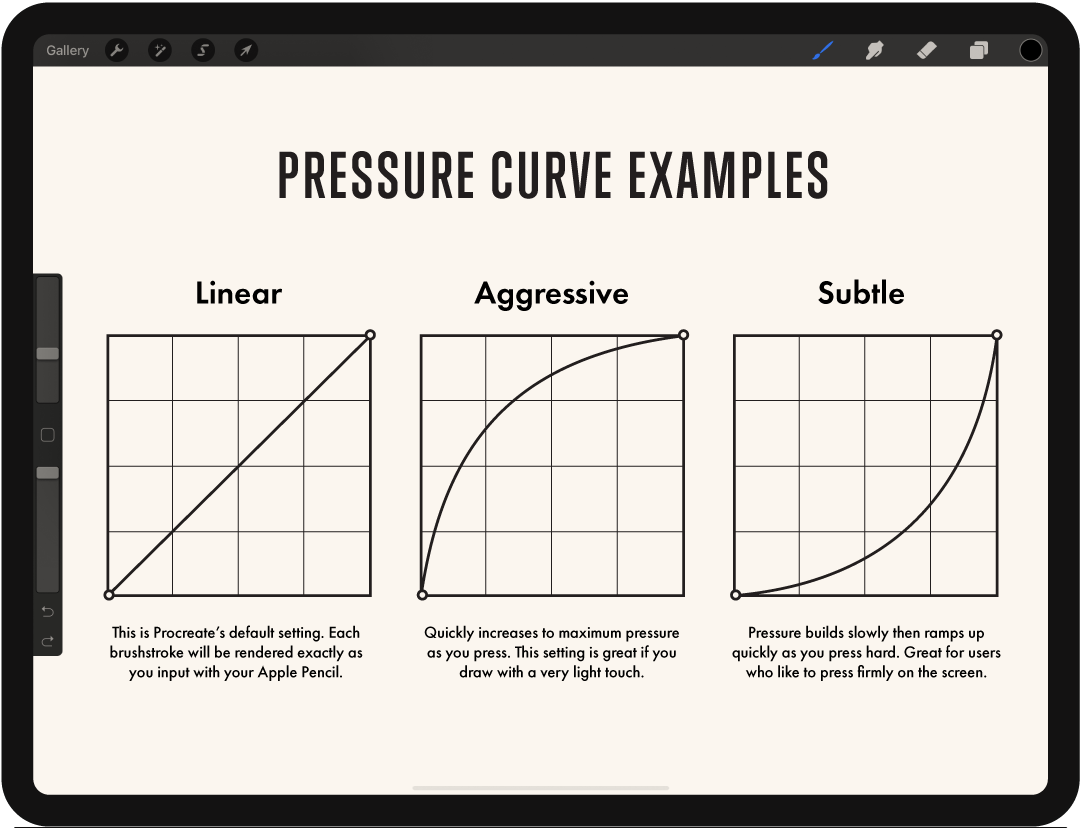 There's no right or wrong way here and it really helps to explore how different settings work with (or don't work with) various brushes and styles so keep experimenting until you find what feels right for you.