---
When downloading files from Safari in iPadOS (13.0 or higher) the Download Manager button appears at the top right side of your browser once a file has begun to download.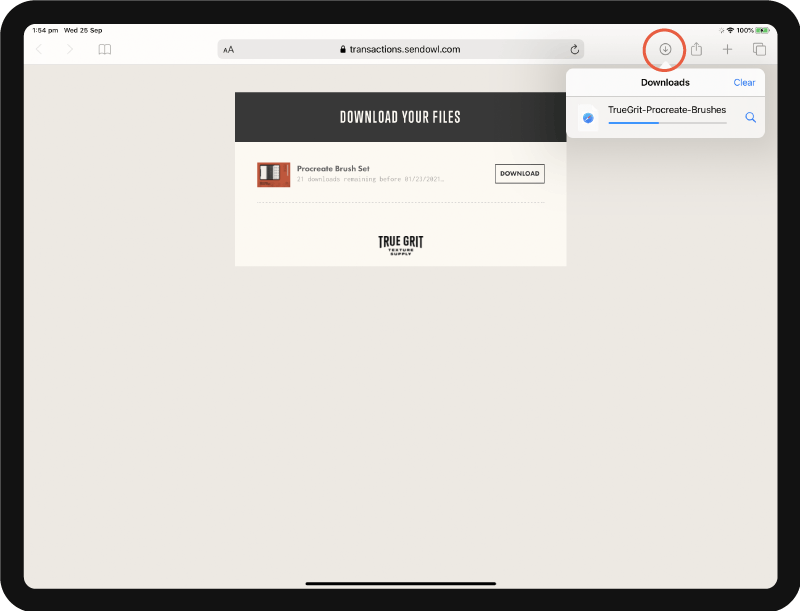 If the Downloads Manager doesn't appear, you may be affected by a known bug in iPadOS that blocks it from activating whilst downloading files.

Solution:

The recommended fix from Apple is to reset your iPad settings. To do this go to:
Settings > General > Reset > Reset All Settings.
No data or media will be deleted but it is a good idea to perform a backup of your iPad prior to resetting its settings. Do not select Erase All Content and Settings as this will erase all of your information.
After the reset, iPad settings such as Wi-Fi, Bluetooth, Do No Disturb, Notifications, General, Location, Sounds, Brightness & Wallpaper and Privacy will return to their default settings. Default Apple apps such as Maps and Files will move back to their original location on the home screen. The Download Manager should also now work in Safari.

You'll find more information from Apple on this topic here and if you continue to experience difficulties after resetting your iPad settings, get in touch.