---
Our Affinity brush sets are designed to automatically activate the Brush Tool any time you select a brush. This creates a problem if you want to use a brush with any other brush-based tool (eg Eraser or Smudge brushes) as the embedded brush settings will override any other tool you select.


---

To create a copy of any brush to be used with the Eraser or any brush tool, take the following steps:


Right-click the brush you want to use as an eraser and choose Duplicate from the menu.
Double-click the duplicated brush to open the brush editor.
Select the "General" tab
Click the "Associated Tool" menu
Choose Eraser Brush
Close the brush editor window.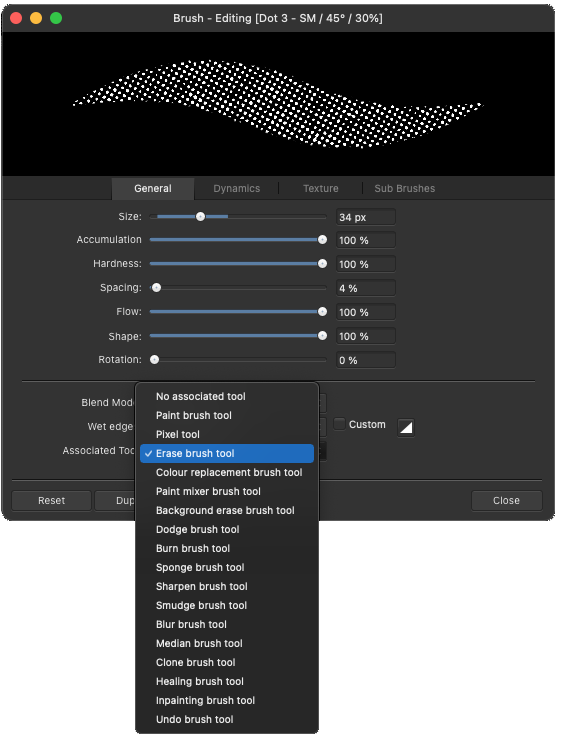 Now when you select the new brush, the Eraser will automatically be activated.
OPTIONAL:
To use the duplicated brush with any brush tool, select "No associated tool"